quality and comfort
REDEFINING HOMEWARE CREATIVITY
Our unique products are made of natural high-quality fiber.
Shop Now
LINEN BEDDING SETS
100% natural and harmonious piece of textile expresses timeless elegance and delicacy.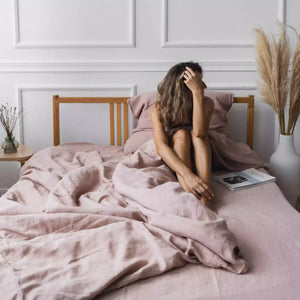 EVERYDAY SOLACE
MADE TO BE LIVED IN
Our linen bedding combines natural elegance with everyday comfort. It is the quintessence of comfort, naturalness, and luxury.
SHOP NOW
ECO FIBERS
MADE SUSTAINABLY
Our products demonstrate a commitment to caring for the planet and future generations. Through mindful resource use, we contribute to sustainability and a healthier Earth.
SHOP NOW
FITTED SHEETS
Linen sheets with an all-round elastic ribbon, which ensures the greatest flexibility when pulling on the bed.
SHOP OUR CATALOGUES
Redefining homescapes with eco sustainability.